Corporate Intelligence Analysis, Tradecraft and Writing – VIRTUAL!
June 1 @ 8:00 am

-

July 2 @ 5:00 pm

$720.00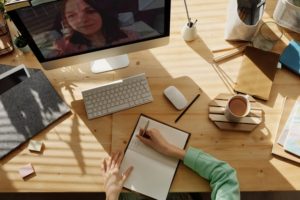 The pandemic of 2020 changed everything. But one thing it didn't change, is the need for private sector intelligence analysis. In fact, it deepened it.
Still, there are very few courses that specifically address intelligence analysis, tradecraft, and writing for the business environment. As intelligence professionals who have worked in government intelligence and industries diverse as oil and gas, airlines, agriculture and consumer products, we believe that success in private sector intelligence is built on approaching the discipline from a business perspective – not just applying government intelligence techniques to this distinct and unique environment. That is why we created this dynamic training and interactive writing workshop.
Our new format allows distanced, self- paced learning, with weekly check-ins for two hours per week and an optional individual check-ins as needed. And after the training is over, students will have access to monthly webinars for the next six months, allowing them to continue their learning beyond the course.
The modulized training includes:
• Intelligence techniques for the corporate environment • Supporting the value chain through intel requirements • Building a source network • Enabling business through intelligence analysis • Understanding the business beyond security • Sources and methods • Understanding disinformation • Analytic tradecraft and techniques • Marketing your intelligence function and demonstrating value • An interactive workshop on building infographics.
Participants will receive access to the online Emergent Risk Training Room where they will work through each week's lessons. The group will then meet in-person online once per week. The first week the group will also meet for an introduction to the course.
A 10% Discount is available for AIRIP, PSIC, AR, and IPSB members. Please contact us to register.